Together We:
Inspire | Connect | Empower | Transform | Save Lives
That's What People of Action Do.
Eugene Southtowne Rotary
Club #341, District 5110, Chartered December 22, 1975
Southtowne Rotary in Eugene, OR has been dedicated to doing good in the world through local and international projects since our founding in 1975. With approximately 90 members, we're currently the second largest Rotary Club in Eugene, and by far the most fun!
Our Rotary motto is "Service above Self" and to honor that commitment, Southtowne Rotary has devoted countless hours and raised hundred of thousands of dollars to help create new educational opportunities for youth, distribute aid to the disabled and homeless, provide food for the underprivileged, improve outdoor and recreational living environments, and support visual and performing arts. Our service to the community takes place not only with the direct involvement by our club members but also through our monetary contributions to local scholarships and projects through our Southtowne Rotary Foundation.
We gather once a week on Thursday at noon. Contact us if you would like to join. We have interesting speakers on many topics. We receive updates on our ongoing projects and coordinate with each other about our many activities. Together we make a difference. Please check out the articles below and other pages on this site to learn more about us, and if you'd like to come to a meeting, let us know.
Trivia Night
Friday, October 13th | 5:00pm – 7:30pm | Falling Sky Deli
790 Blair Blvd.
Help us Kick-off our fundraising at Trivia Night! Reserve a table and test your smarts at Falling Sky Deli. Admission includes appetizers, light dinner fare, your first glass of beer or wine, and your spot on a trivia team. For questions, contact Randy Bernstein at
randysbernstein@gmail.com
or
541-514-1572
. We hope to see you there!
$400 – Full Table (10 seats)
$200 – Half Table (5 seats)
$40 – Single Seat
$250 – Sponsor a Round of Trivia
If you'd like to pay by check, please make checks out to Southtowne Rotary Foundation and submit them to Angela O'Brien or Matt Adams.
Southtowne News & Program Summaries…
Below you will find the most recent summaries of our weekly programs, project and event updates, and other interesting news. The full Southtowne Blog can be viewed here.
Each of the articles below is summarized. Click on the image or "read more" link to get the full scoop!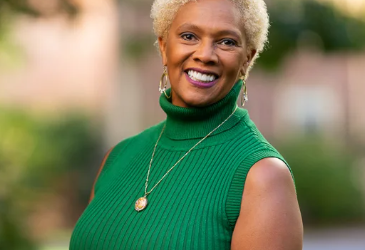 An Army "brat" born in Augsburg, Germany, Joelle Rankins Goodwin is a 1982 graduate of Lincoln High School, in Portland, Oregon she went on to earn a bachelor's degree in communications from the University of Oregon and a masters in psychology from Hood College in...
read more
Check Out The Good Work We Do In The World And Our Community…
Recent Southtowne Photos…
Below you'll find a selection of our most recent photos from Southtowne projects, events, meetings and programs.